3am, where you experience this time only when you've had a very big night.
But has it got colder or warmer at this time?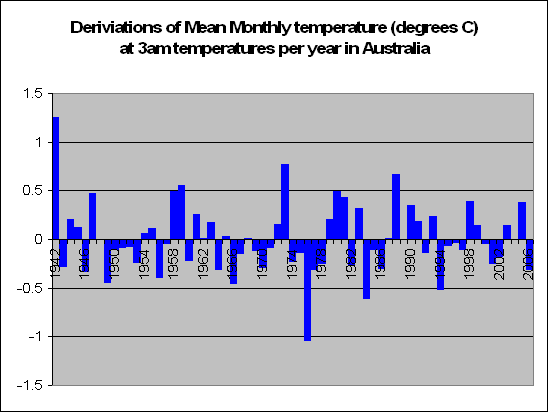 Well the graph on the left proves that it, err, hasn't changed. Our statistical tests prove no significant increase or decrease either (F = 0.20, p = 0.65).
So no increase at 3am, 9am, 3pm and 9pm. Hmm, I sense a trend. Maybe tomorrow we will find an increase when we look at 6am