Ok going to the race that stops the nation, the Melbourne cup tomorrow, so I thought I'd give tomorrow's update a little early.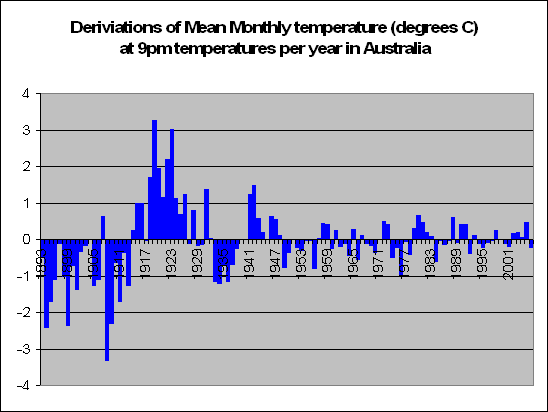 9pm. Ok the graph on the left has all the deviations from the norm of temperatures recorded at 9pm. What we can obviously see at the start is big negative deviations up until abut 1915 and then big positive deviations till about 1930, then smaller negative, smaller positive. Hmm. We will talk about accuracy of data later on, but it seems there is a lot more variability in the earlier recordings.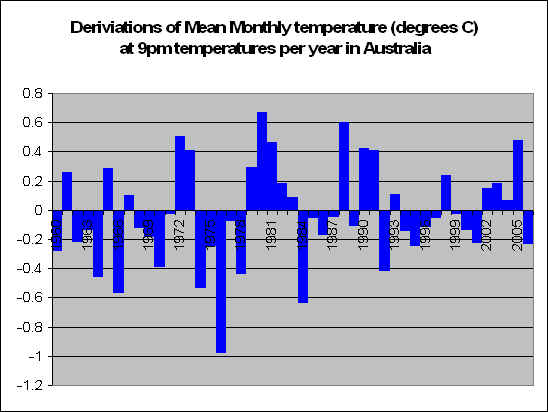 Therefore the graph now on the left has deviations from temperatures at 9pm from 1960 onwards. Can you see a pattern? I can't. Couple of cold years, couple of warm. In the end we have to conclude that there is no statistical evidence that Australia is warmer or colder than it was 60 years ago at 9pm (F = 1.50, p = 0.227).
So therefore is Australia hotter now at 9am than it was in the past? No. Is Australia hotter now at 3pm than it was at the past? Hmm…No. Is Australia hotter now at 9pm than it was in the past? Hmm…still no. So when, if any was Australia actually hotter? We'll have a look at 3am on Wednesday.