A study by Polyakov et. al. analysis Artic tempertaures for the last 100 years. IT concludes that:

Associated with the LFO, SAT record shows two periods of highest temperatures in the Arctic: in the 1930-40s, and in recent decades. In contrast to the global and hemispheric temperature,

the maritime arctic temperature was higher in the late 1930s-early 1940s than in the 1980-90s.
A graph of their analysis is shown below: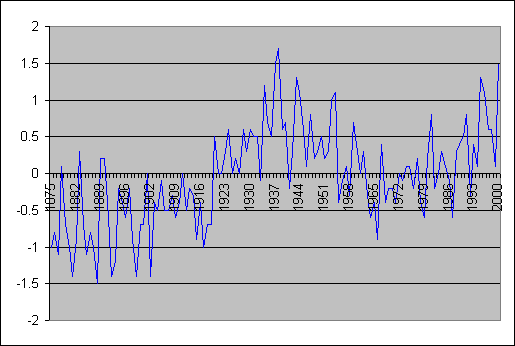 Well despite the warmth of the 1930s the arctic ice sheets failed to melt away, and my city isn't under 20 feet of water due to increased sea level rises. Thank godness for that, I can now rest in peace.